The Colour Box Studio Disposable Camera Project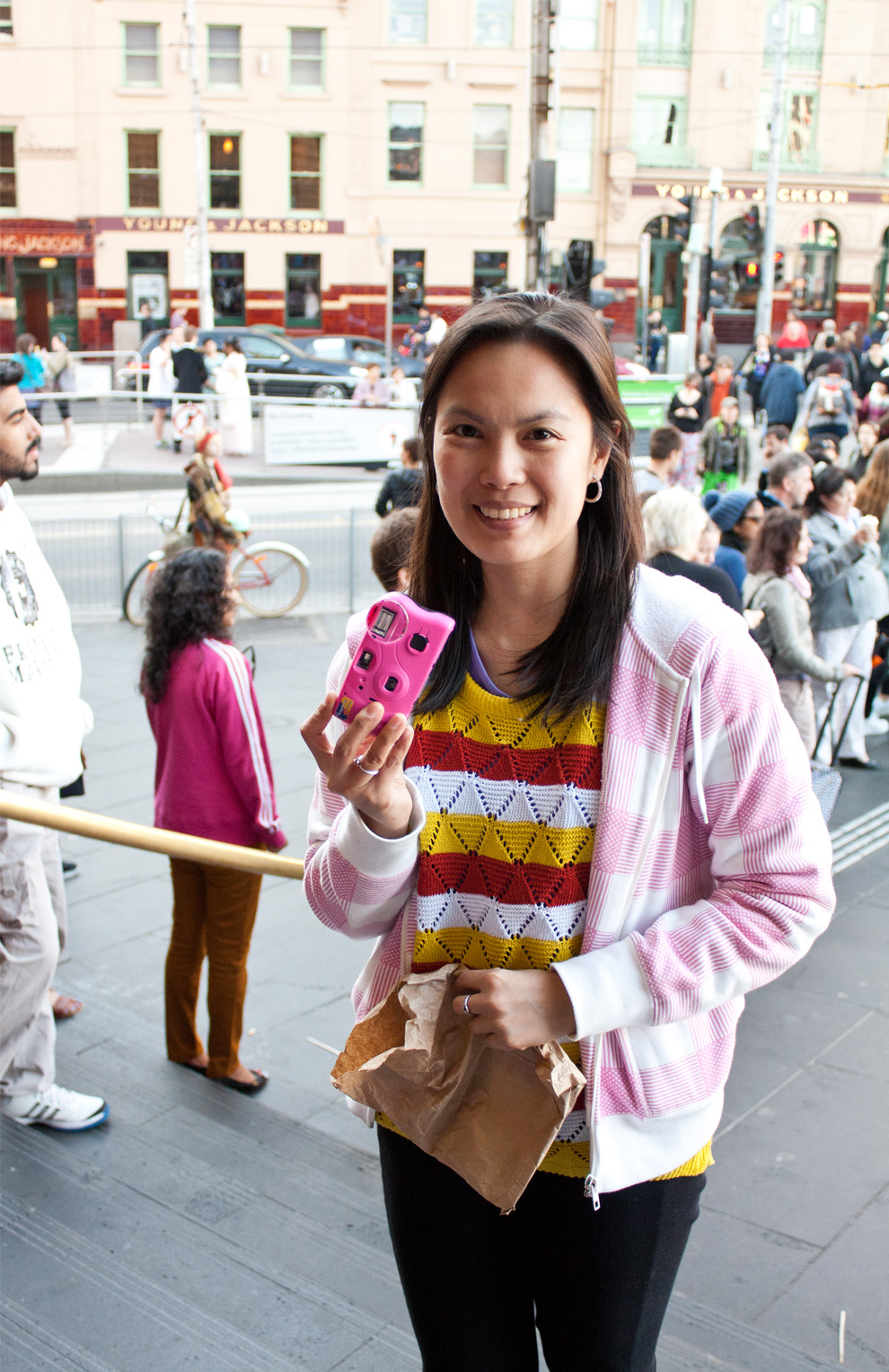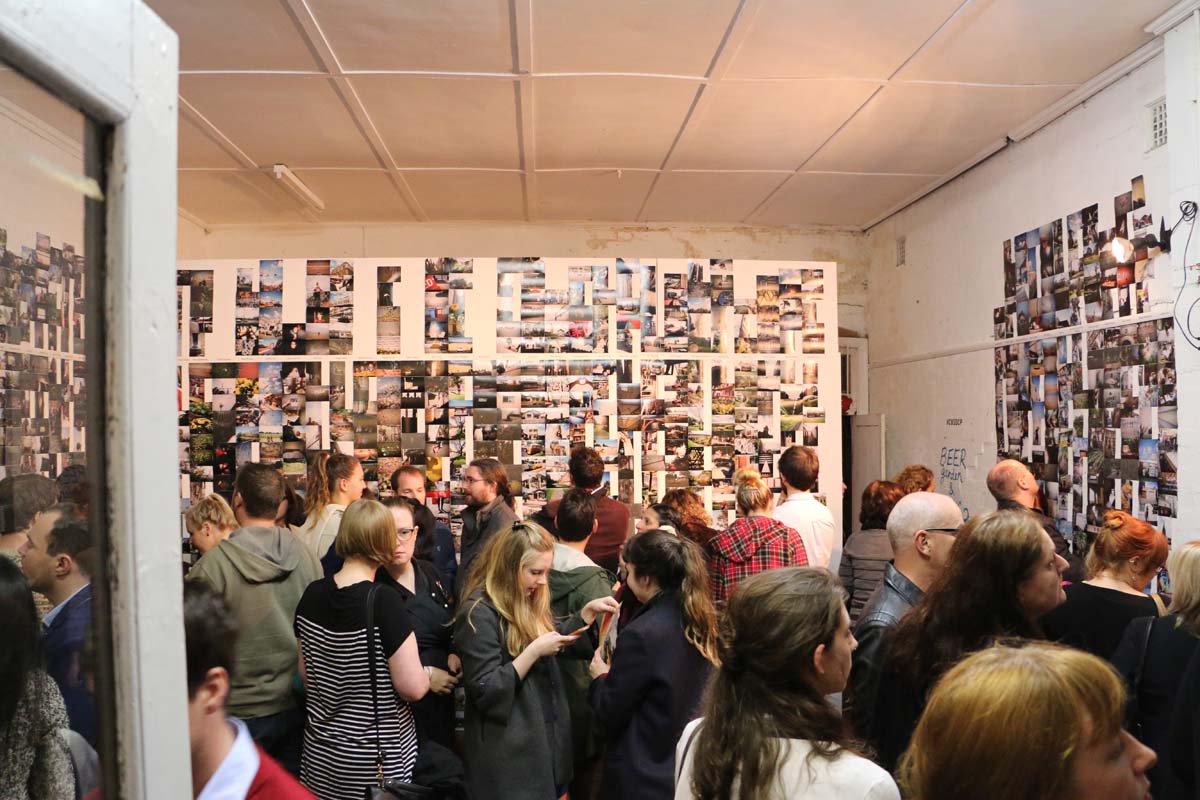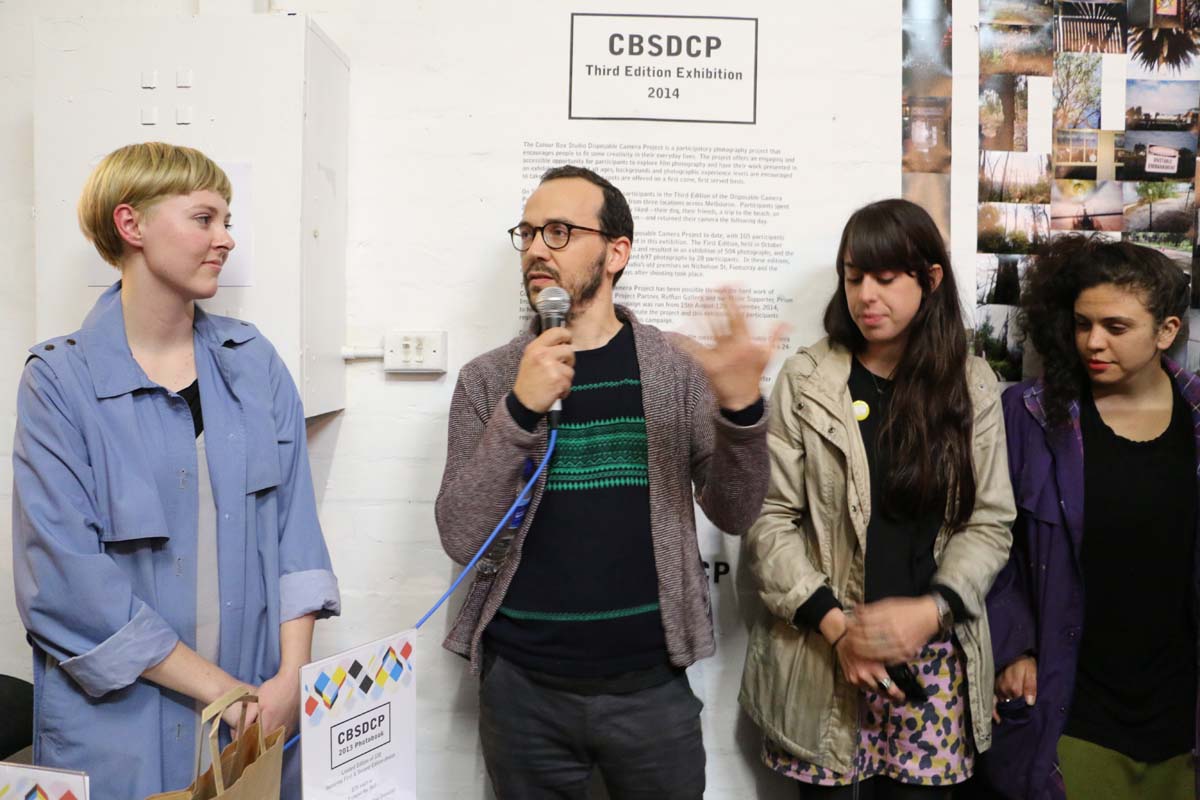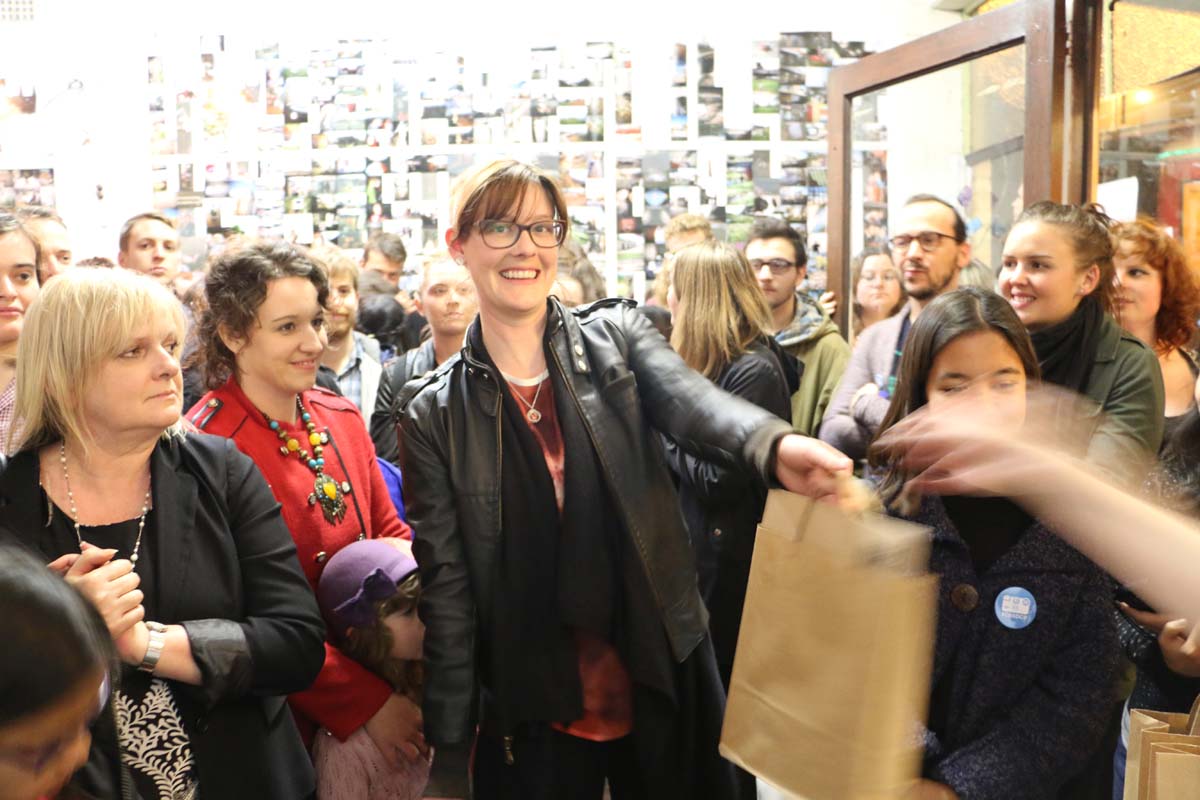 The Disposable Camera Project is a Melbourne-wide participatory photography project in which participants spend 24 hours photographing their city with a disposable camera and Colour Box Studio exhibits all photos in a large-scale exhibition.
The 2014 edition of the project attracted over 100 participants who generated 3,000+ images, all of which were displayed in a two-week exhibition at Ruffian Gallery in West Footscray. The exhibition also included a display of feature images specially curated by Colour Box Studio and Ruffian Gallery, as well as professional judging, a People's Choice Award, and prizes. Participants photographed a diverse range of subject matter, including abstract urban landscapes, trips to local beaches, animal portraits and more.
The Disposable Camera Project provides a non-intimidating access point to photography, allows its participants to get lost in the unexpected beauty of the world around them, and reveals their capacity for creativity.



My role: Creator / Project Coordinator
I initiated and coordinated three editions of the Disposable Camera Project, managing everything from a Pozible campaign (which raised 250% of its target), marketing, sourcing materials and sponsors, and recruiting and managing volunteers and 100+ participants, to publication of the CBSDCP: 2013 Photobook and event management of an exhibition launch which had over 300 attendees.
Media / Links
 
Weekend Notes - August, 2014
Disposable Camera Project - Gemma-Rose Turnbull, Photography as a Social Practice, 9 October 2014
Frankie Magazine (online) - 17 August, 2014
Melbourne's Disposable Camera Project - BradAbroad, 18 September, 2014
CBSDCP: 2013 Photobook in the Asia-Pacific Photobook Archive - Asia-Pacific Photobook Archive, 1 November 2014
Images of Colour Box Studio Disposable Camera Project exhibition launch courtesy of Amie Batalibasi.